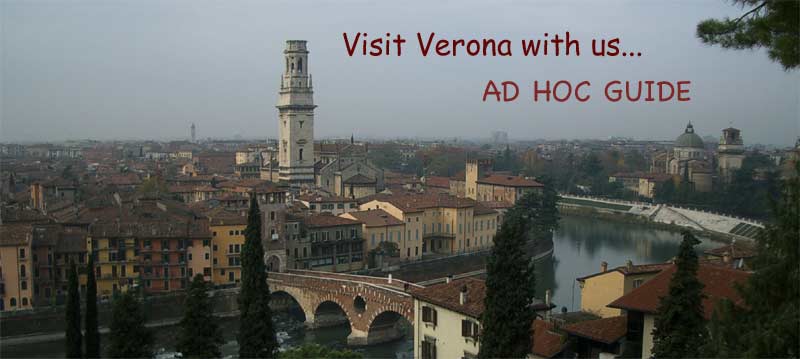 Home
Tours
Costs
Contacts
Links


We suggest mainly three tours (but other options are possible):

1 - In Verona.

If the party has its own transport, the visit can start with a tour along the city walls, the medioeval castle (Castel Vecchio, XIV century) with its fortified bridge, one of the roman city gates and the Adige river. The tour will also include a view of the roman bridge (Ponte Pietra) and theatre.
After leaving the transport, the walking tour will allow us to discover the historical centre of the city: Juliet's house and balcony, Piazza dei Signori, the Scaliger tombs, the pictoresque Piazza Erbe, Piazza Bra with the roman amphitheatre Arena, with the famous Opera Season.

Obviously it is also possible to do the walking tour only.



2 - Thematic visits in Verona.

Roman, medioeval, venetian, austrian Verona...


3 - Tour in the Verona county.

Depending on the season and on your interests we can suggest different tours.
In the outskirts of Verona it is possible to visit:
the Garda lake with its pictouresque villages;
some renaissance or baroque villa ;
many wine-cellars in the Valpolicella or Soave regions;
romanique churches...